Description
Liquitein® is a Nutrient Dense Liquid with plasma proteins, energy and electrolytes for the weaned pig needing nutritional support.
Liquitein® is a Nutrient Dense Liquid providing nutritional support through plasma proteins, energy and electrolytes when feed intake is low, inconsistent or non-existent.  Maintaining nutrient flow to the intestinal tract during the weaning transition to dry feed, or when a pig is challenged or stressed reduces fall-behinds. Providing proteins, electrolytes, and energy to the challenged pig helps rehydrate, corrects nutrient deficiencies, and improves intestinal integrity.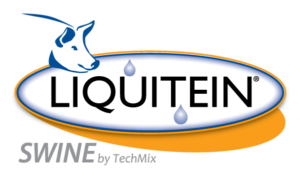 When to use
At weaning to provide more nutrients to the pig through the water
During times of stress or sickness to minimize nutrient disruption
For recovery after stress or sickness to support intestinal health
Optimal support for PEDV pigs and those with ulcers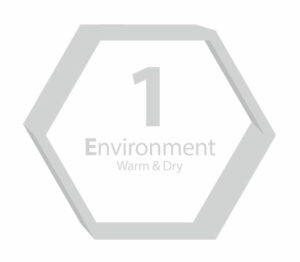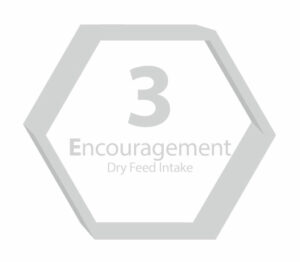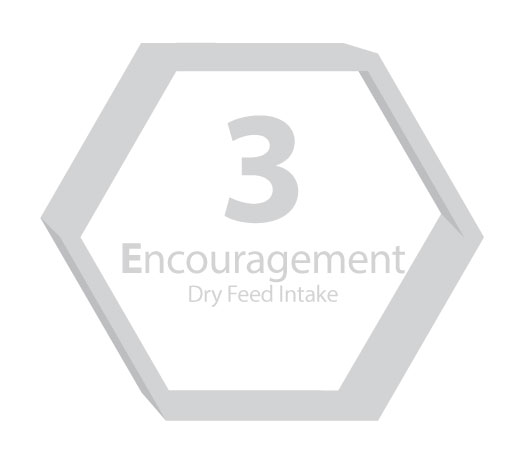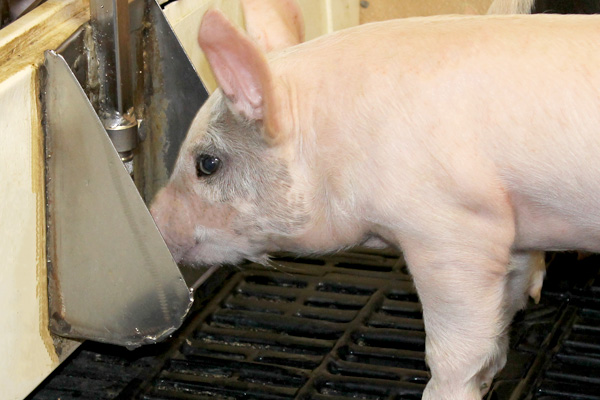 Liquitein can also be used effectively during times of nutrient disruption, like flu breaks or transitioning from one diet to another.
Key Benefits
Delivers functional proteins through an innovative, water soluble method
Nutritional support for pigs that are weaned or stressed
Energy & electrolytes: helps maintain hydration
Functional plasma proteins: highly digestible and easily absorbed
Shelf Stable: Easy storage at a wide range of temperatures
Nutrient Dense Liquid Concept – provides ease of supplementation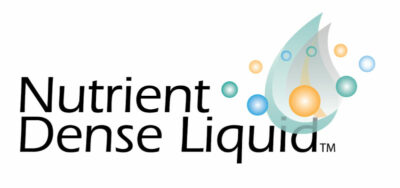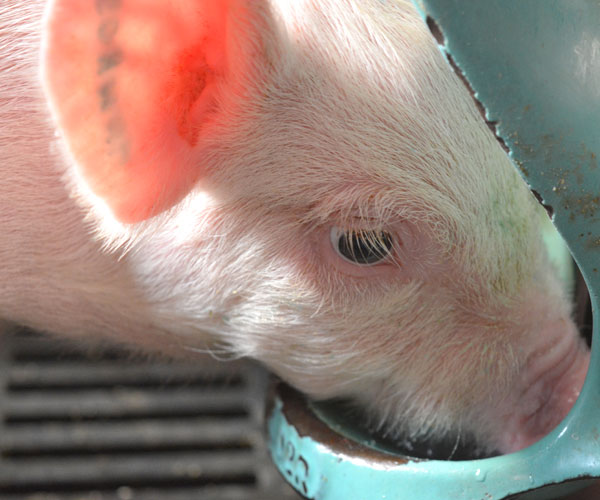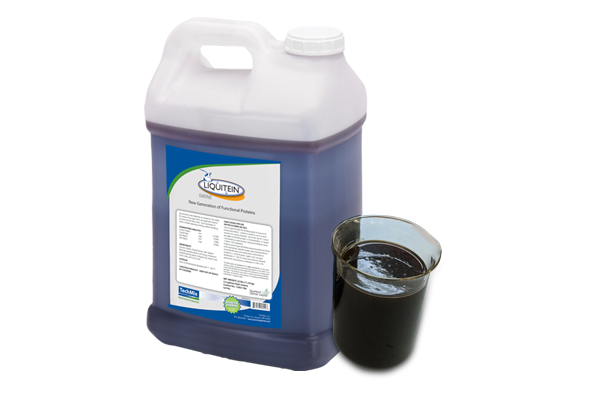 Directions For Use
Provide Liquitein in the drinking water for 5-7 days to weaned pigs or when pigs are exposed to management/environmental stress.
Liquitein is the stock solution.  Deliver in the drinking water through a standard proportioner at 1:128.